What The Insurance Company Doesn't Tell You After You've Been In A Car Wreck
What The Insurance Company Doesn't Tell You After You've Been In A Car Wreck
We all like to think that our insurance company has our best interests in mind, especially after a car accident. But the truth is that no matter how nice, helpful and friendly the agent on the phone is, their goal is to give you the absolute minimum amount for your vehicle that they possibly can.
After you've been in a car accident, you naturally contact the insurance company, they send out an adjuster and may even cut you a check on the spot. While that all seems super easy and might be the fastest route to getting back on the road, it isn't necessarily in your best interest to accept the amount the adjuster determines your car is worth. If you were not the at-fault driver, before accepting a check from the insurance company, you may want to consider contacting an independent car appraiser who isn't tied to the insurance company.
Most auto policies have a "diminished value" clause, though insurance companies aren't likely to mention this to you. An independent appraiser will calculate something called the "diminished value" of your vehicle. Diminished value is the difference between the fair market value of your vehicle before the accident and the fair market value of it after repairs have been completed. (https://wallacepierce.com)
From the Insurance Information Institute website, "In all states except Michigan, if an accident is the fault of another driver, you would receive compensation for diminished value. This is because legally the third party has an obligation to make the victim of the accident "whole" again; in this case, to restore the victim's car to its pre-accident fair market value.
In other words, the at-fault driver's insurer is responsible for repairing your car and for paying you the difference between the car's resale value before the accident and after the repair. This cost is usually covered by the liability portion of his or her insurance policy.
If the at-fault driver is uninsured and cannot pay for repairs, receipt of payment will depend on whether you have purchased uninsured motorist's coverage. About half of the states allow recovery for diminished value under this coverage." Check your states' laws to find out if you're covered in this event.
The burden of proof falls to you. The insurance company will require you to pay for an appraisal from an independent auto appraiser.
Auto Appraisal Network is a nationwide franchise that can help you with these types of situations. If you've been in a car wreck and were not at-fault, visit us at autoappraisalnetwork.com and find an appraiser near you. In many cases, our appraisers have helped individuals get thousands more for their vehicle than was originally offered by the insurance company.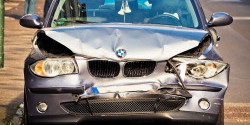 What is Diminished Value?
What is Diminished Value?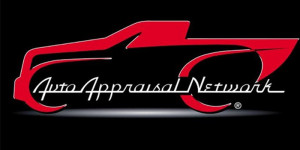 What The Insurance Company Doesn't Tell You After You've Been In A Car Wreck
What the insurance company won't tell you after a car wreck could mean getting paid thousands less than what your vehicle is actually worth. Find out how to get paid for what your car is worth!