How Long Does a Car Inspection Take?
How Long Does a Car Inspection Take?
Car inspections have been around for decades, but not everyone is familiar with the process. That's because not every jurisdiction requires that individual vehicle owners have their cars and trucks inspected. Under certain circumstances, even auto dealers are not required by law to have vehicles inspected before offering them for sale.
That can lead to quite a few questions about auto inspections, including how long the typical inspection takes. Here is some information that will help you understand what may take place during an inspection, who may have to arrange for an inspection from time to time, and how long the process can take.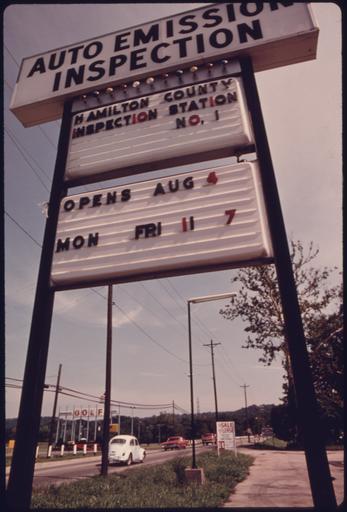 What's the Idea Behind a Car Inspection?
One of the biggest reasons to get an auto inspection is to ensure that a vehicle is safe to operate. The safety aspect is not just about the person who is behind the wheel, it's also about making sure passengers can travel safely in the vehicle. A car inspection can also be considered a form of preventive maintenance, in that it can reduce the risk of collisions because of faulty vehicles, as well as other types of road accidents that involve two or more vehicles.
An inspection can confirm that the key systems are functioning within acceptable parameters, and may also pinpoint serious issues that must be addressed before the vehicle can be considered road-worthy. In jurisdictions that require inspections for every vehicle owned by individuals as well as entities, permission to operate those vehicles may be restricted until the essential repairs are made and the vehicle is inspected a second time.
Does Every State Require a Formal Car Inspection?
There is no federal mandate that makes the process of car safety inspection uniform in every state. The only way to know what applies in your state is to educate yourself on local laws and regulations. If there are state-wide directives in place, you can rest assured that your municipal government officials will be aware of them, so contacting your local DMV or performing a quick online search, will confirm what the laws are in your town.
What you may find is that your state requires periodic inspections of all vehicles registered within the jurisdiction. This would apply to vehicles owned by private and public businesses, local, state, and federal agencies that operate within boundaries of that state. It will also apply to vehicles owned by long-time residents or individuals who have recently moved into the state.
Your state may require all business and government-owned vehicles to be inspected on a set basis, but not require individuals to do so. You may also find that providing proof of a recent inspection will be part of the documentation that must be presented when you renew your vehicle tags and registration.
Why Have an Inspection if My State Doesn't Require One?
Even if your state does not require individual automobile owners to have inspections, there are compelling reasons to get one on your own. The most obvious has to do with safety. Since an inspection will typically uncover mechanical and other issues that could lead to injury when the car is in operation, you have the opportunity to have those issues resolved before anyone gets hurt.
Another practical reason for an inspection has to do with purchasing a previously-owned vehicle. A pre-purchase car inspection will tell you about any major repairs that are needed before the vehicle is safe and reliable, potentially saving you thousands in repair bills.
Lastly, selling your vehicle is another good reason to arrange for an inspection. Documented evidence of an inspection, along with a list detailing the findings, provides a selling resource that you can show to prospective buyers. The details on the inspection report may be all it takes to convince a buyer that the deal is a good one and gives them peace of mind so they can make a fast decision.
Do Used Car Dealerships Conduct Inspections?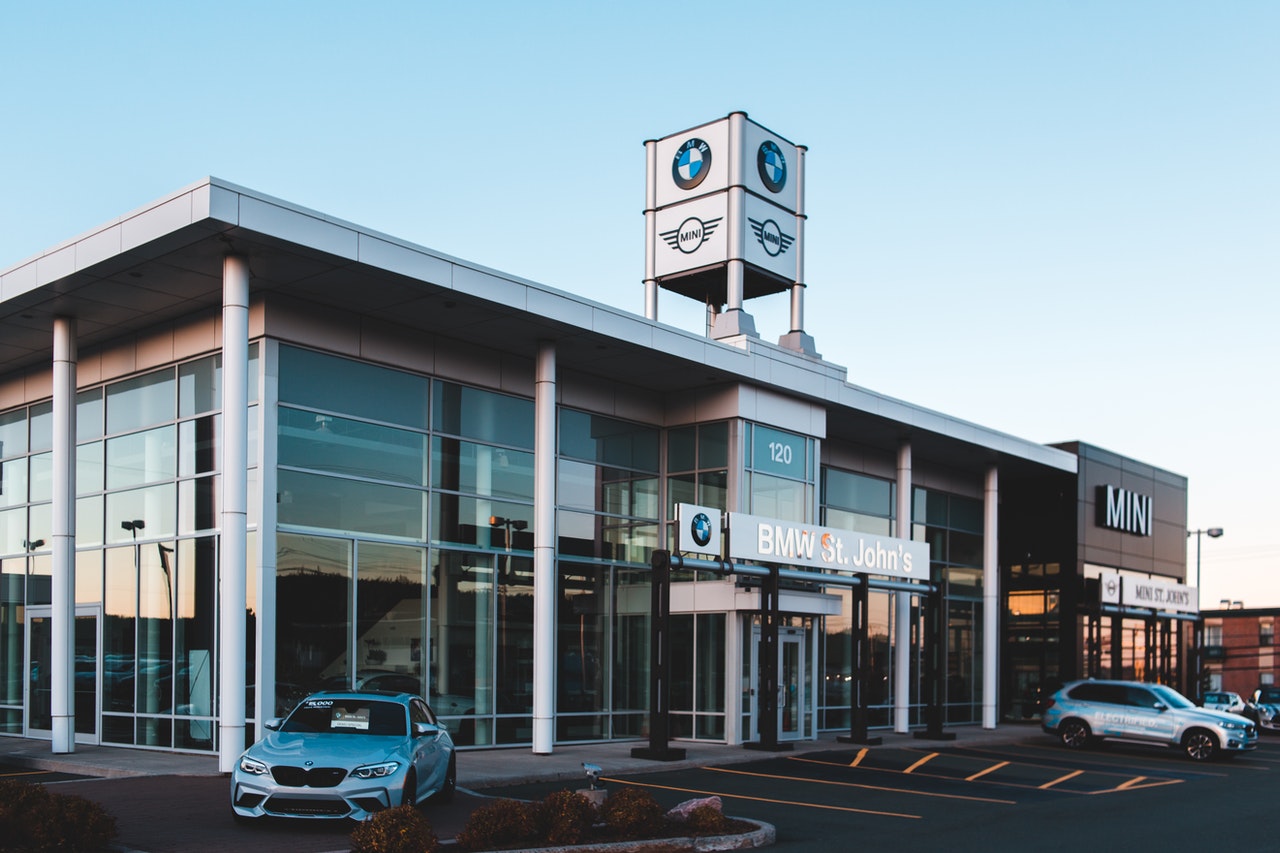 In some states, dealerships are required to conduct inspections of any used vehicles that are offered for sale. Prospective buyers have the right to ask for a copy of the inspection on any vehicle they are considering purchasing. If this is true in your state, look closely at the inspection detail and determine what was and was not checked.
Other states require little more than cursory inspections of vehicles sold through a dealer. There are also some states with no requirement for inspections, provided the dealer is selling the vehicle "as is." It is highly recommended that you have a professional inspection done on 'as is' purchases.
Even in states with no requirements at all, you will find used car dealerships that routinely conduct inspections anyway. Those dealers are happy to provide details about the inspection results, along with whatever has been done to correct any issues. That's the type of dealer that you should visit if there's the need to purchase a used vehicle, though keep in mind that in-house inspections may not always contain all the information that an inspection from an uninterested third party might.
Who Can Perform a Car Inspection?
Depending on local regulations, any certified mechanic may conduct an auto inspection. That's often true in jurisdictions where there are minimal or no state regulations that govern the inspection process.
In some jurisdictions, inspections may only be conducted by personnel at certified inspection stations. Your local government offices can supply a list of stations that you can use. You may also be allowed to find an independent inspector, such as Auto Appraisal Network Massachusetts, to complete the required inspection.
How About Antique and Vintage Vehicles?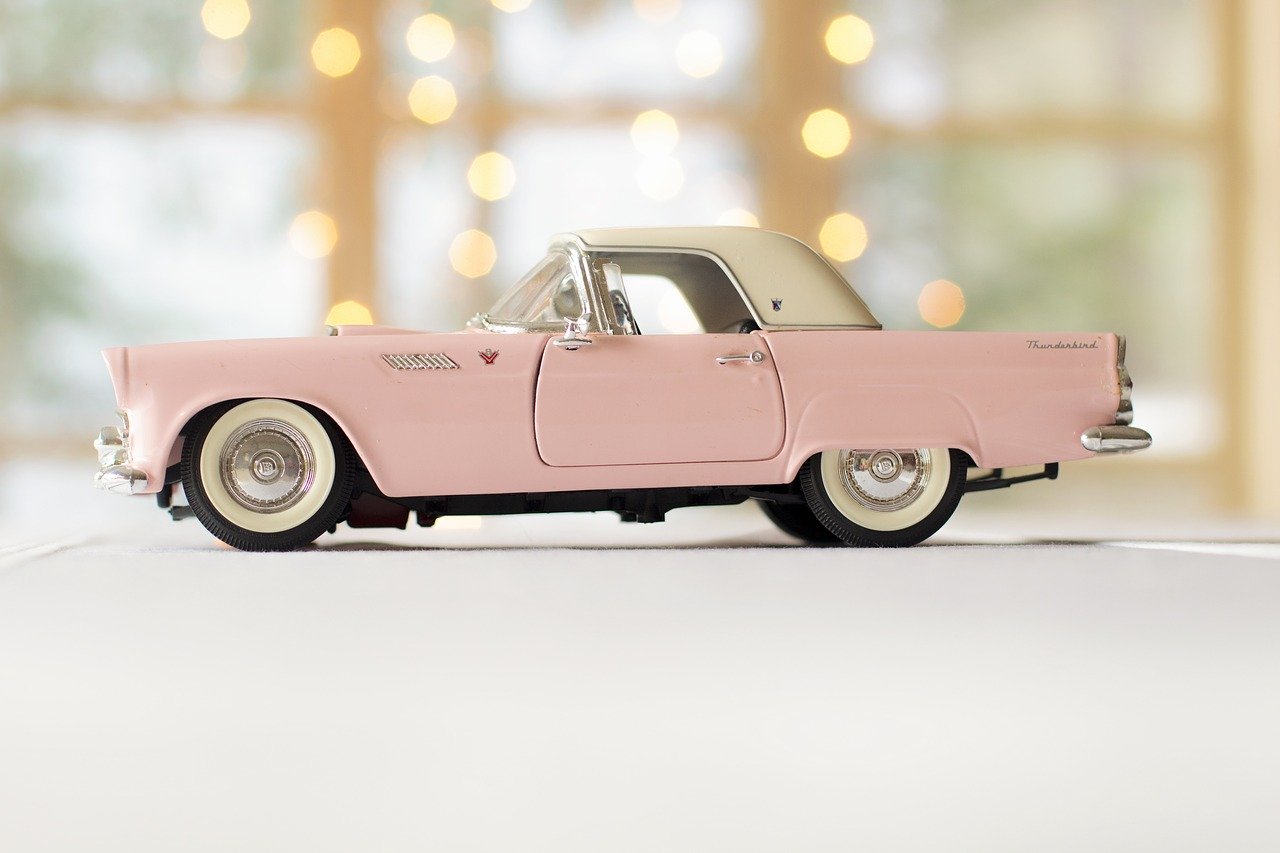 In states with requirements for most newer model vehicles, there may be exceptions for older cars and trucks. Antique vehicles are often an exception, as well as vehicles that are 25 years or older. The exemptions may have to do with emissions testing while still requiring basic safety tests. As with other aspects of inspections, it's wise to consult with local authorities and find out what is and is not required in your state.
Paperwork as Part of the Inspection Process
If you want to have your private vehicle inspected, there are documents that you will need to provide. Be sure to bring them along when the vehicle is delivered for the inspection. These help to establish that you are the owner and that all the documentation related to the vehicle is current and valid. When having your vehicle inspected, you will need to provide certain document to the inspector, such as current proof of insurance, your vehicle registration and the title, if available. You'll also need a driver's license or other picture identification that confirms your identity.
Keep in mind that you may be required to provide other documents, depending on local regulations. Call ahead and find out exactly what's needed and be prepared to present the documents when requested.
The Road Test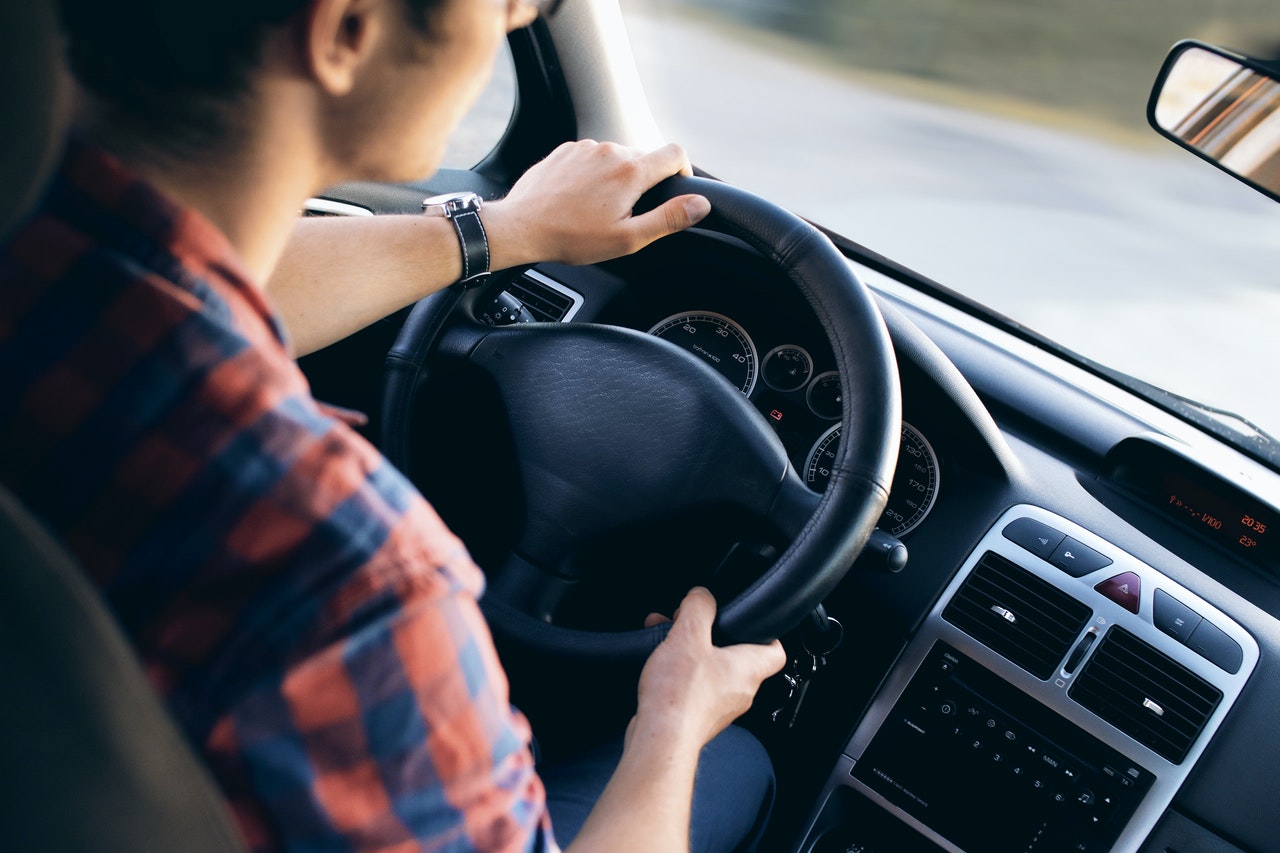 A key element of inspecting a vehicle is the road test. In fact, this will be one of the more essential parts of the car inspection checklist that's used during the process. During the road test, the mechanic will evaluate essentials like the performance of the brake system, the steering, how the transmission responds, and the smoothness of the ride. The mechanic will also note if there are any odors that indicate fluid leaks or burning oil.
The road test sets the foundation for what will follow. Data collected during this test may point to the need for closer inspection of one or more parts of the vehicle. Even something as simple as a rattling that is present even when the car is idling may lead to paying more attention to something in particular during the rest of the inspection.
Taking a Closer Look at the Engine and the Emissions System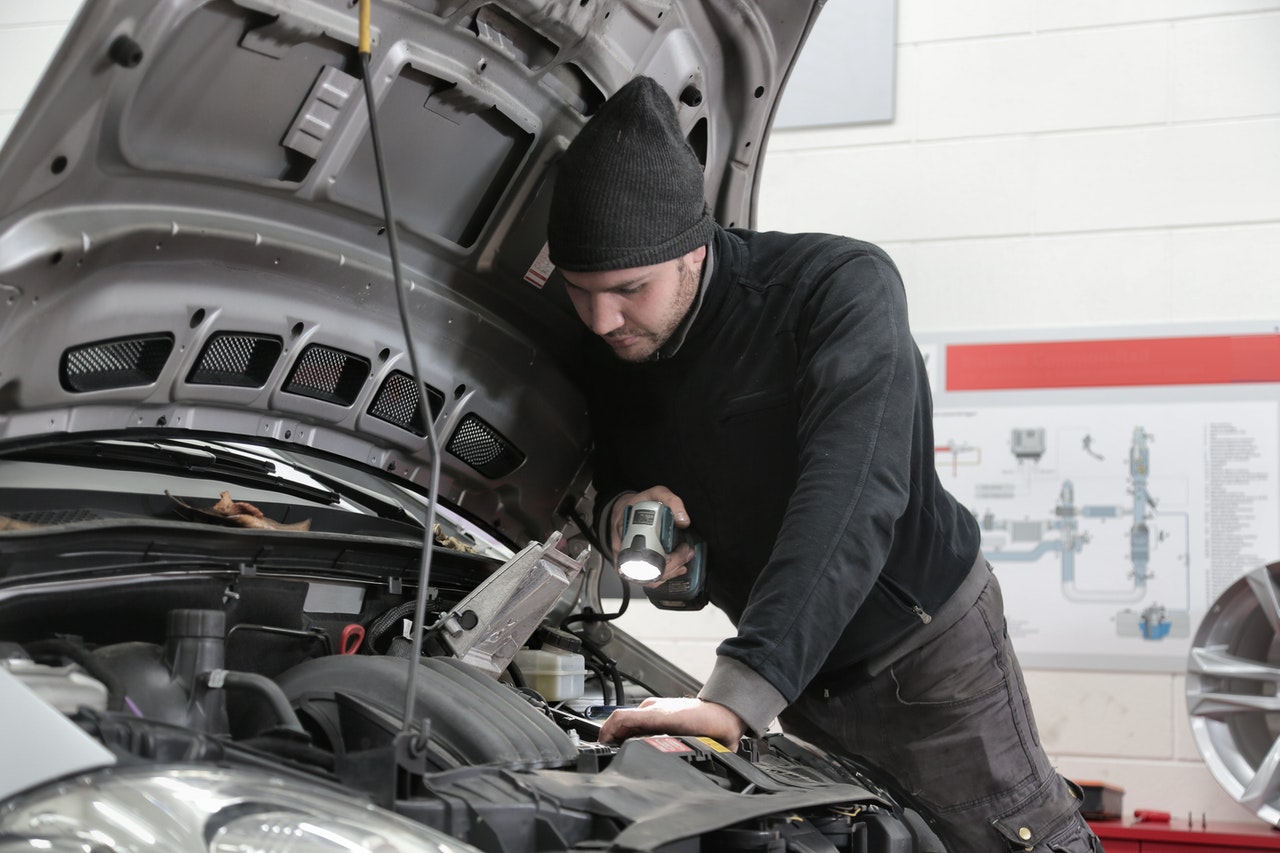 With the road test completed, it's time to see what's happening under the hood, within the emissions system, and even what the underside of the vehicle looks like. During this part of the process, the car is likely to be suspended on a rack so that everything from the suspension system to signs of corrosion on the underside can be checked closely. This is especially true if there's any indication that the engine is using too much, or leaking, oil.
The physical inspection typically covers:
All electrical systems
The engine and transmission
Suspension system
The exhaust system
Heating and cooling system
All modules included in the make and model
How Long Will the Inspection Take?
Full car inspections may take anywhere from 1 hour up to several hours to complete.
Here is an estimate of how long each step takes:
Document review: 10-15 minutes
Road test: 15- 30 minutes
Physical inspection 15-20 minutes
Mechanical/Electrical 30-45 minutes
These times are assuming no major issues are detected with the vehicle. If one does arise, these times could increase significantly. Allowing 3-5 hours for a complete inspection is a pretty safe bet, though it will usually take much less.
For an up-to-date guide on inspection laws and requirements by state, the AAA Digest of Mo-tor Laws is a great resource for information.
If you'd like to learn more about vehicle inspections, Auto Appraisal Network Massachusetts's professional appraisers are certified, independent vehicle inspectors and can answer all of your questions. Our experienced appraisers come to you when you need a vehicle inspected and deliver a complete inspection report that is accepted by insurance companies, auto dealers and the legal system, nationwide. Contact us today at 978-705-4359 for all your auto appraisal and vehicle inspection needs.
If you do need any type of vehicle inspection for any reason at all, it never hurts to assume that it will take the better part of a morning or afternoon. Allocating more time than you think is necessary helps to ensure that your schedule is not disrupted because of some serious issue found during the process. Should the inspection end up not requiring more than an hour, you'll have some free time to use any way that you like.